Child Health & Newborn Care
You want the very best care and advice when your children are ill or you have a health concern about them.  Our doctors will always see a sick child and will provide a through consultation and clinical assessment so both you and your child have the best possible healthcare experience. We have a wealth of experience in child and newborn health and will never trivialize your concerns. Its important that your child's first experiences of medical care are positive. We are patient and gentle interacting with babies and young children so they are not frightened of doctors and feel comfortable and confident seeing their GP. Your children will enjoy playing in our children's area so much they will want to come back!!

Womens Health
As GP's with many years in practice we are very familiar with and skilled in women's health issues and their management (Paps, Periods, Puberty, PCOS, PMS, Fertility, Endometriosis Menopause & Breast Health… we've got it all covered!) We will be thorough and sensitive to your needs and have developed a strong network of specialists whom we can refer to if needed. We are good at helping you understand your body and how it works so you can manage you health with confidence.

Mens Health
Men are becoming more proactive in managing their health … addressing health concerns earlier and having regular checkups. We know providing a General Practice where you get the care, advice and treatment that you need in a competent and friendly manner is important. If you don't usually go to a GP very often …..don't worry we are very approachable! 

Family Health
One of the lovely things about working in General Practice is getting to know and care for families!  (of course still always and absolutely respecting individual privacy) But lets hope you don't all come down with something at the same time!!  Our health issues sometimes have a bigger context like our families or workplaces. We like to 'connect the dots' in your healthcare journey. We can help clarify an issue or find a solution to a niggling health problem you couldn't quite explain! 

Pregnancy Care
There is nothing more exciting than planning your family addition… especially the first time. Our doctors stay right up to date with pre pregnancy planning, pregnancy care and post natal care. We regularly participate in 'shared care'  updates at our major teaching hospitals and are accredited to provide care if you are having your baby in a public hospital. We can help you find the answers to all your questions and concerns during this exciting time and enjoy seeing your bump grow! We recommend you see a GP for a checkup and general advice prior to planning a pregnancy (ideally at least 3 months prior).

Contraception Advice IUD & Implanon Insertion
Our GPs can help you choose the contraceptive options that best suits you. We are very familiar with all the oral contraceptives and Nuvaring. We are experienced at counselling women about their fertility and contraceptive options and stay right up to date in this important area. Should you decide to use Implanon Implants; Copper IUDs or Mirena IUDs we are highly experienced in the insertion and removal of these devices.

Older Persons Health
Its our privilege to be able to provide health care services to everyone right through the lifespan. We have a lot of skill and experience  in providing healthcare to over 50s and over 65s as they often need more frequent doctors visits. 

Immunisation
We are whizzes at vaccinating your children ! (and grown-ups too who get a bit queasy at the sight of a needle!) Both your doctor and our practice nurse will co-vaccinate whenever there is more than 1 'jab' to give. We are very good at keeping children (and parents) calm and distracted during vaccinations so this is as least stressful as possible. Remember keeping your vaccinations up to date is vital for the health of you and your family… We keep constantly updated with the childhood vaccination schedule and other recommended vaccines. There are a number of adolescent and adult vaccinations that are really important to have updated as well. We think protecting yourself with vaccination is like wearing a seat-belt when in a car… you absolutely want it in place beforehand just in case you need it! 

Travel Health
Dont ruin your trip by going unprepared! We love to travel and can provide all the travel advice and vaccinations you need for a great trip. Its advisable to  see us at least 8 weeks before you travel. This is especially so for those travelling with children (not every destination is safe for young children) or those with Chronic Diseases. So we also have Travel medicine kits avaliable for purchase, packed with everything you might need.   

Mental Health
Mental Health issues affect 1 in 4 of us.  As GP we are very understanding of mental health conditions. Our GPs-Nurses are great listeners and can provide a safe place for you to talk about your concerns. We will give you the support and guidance to explore and choose the treatment options that are right for you. We also have a great network of other health professional we can recommend if needed. 

Skin Checks & Mole Removal
Queensland has the highest incidence in the world of skin cancer (both melanoma and non melanoma).  Dr. Abha Chikarsal have furthered her skills in skin cancer medicine and is able to provide a comprehensive skin check as well as detect and manage early skin cancers.

Urgent Care & Minor Injuries
James St Medical has a well equipped treatment room with radiology and pathology close by.  Its all hands on deck if we do have a medical emergency we practice CPR and emergency routines regularly… we hope to not need this skill often! 

Chronic Disease
Helping you manage any chronic diseases so their impact on your life  and life expectancy is minimised is an increasingly important part of high quality General Practice. After all 1 in 2 of us eventually experience these conditions. There is strong and ever increasing evidence that exercising more, losing weight (if overweight), eating well, not smoking and minimising alcohol are key to good management.

Nurse Care & Advice
Our wonderful Practice Nurse Helen has completed advanced training in a range of health areas including Wound Care, Immunisation, ECGs, Spirometry,  Emergency Care, Child and Infant Health, Pap smears and Womens Health, Chronic Disease Management (including Asthma, Diabetes, Cardiovascular Disease) and  Care Planning.

Workcover & Insurance Medicals
Our GPs are experienced in providing the necessary care and high standard clinical documentation required for work related injuries/claims and insurance medicals / income protection claims. We deal with these areas with sensitivity and utmost respect of your privacy and thus will check with you what information is going to your insurer before it is provided.

Sexual Health & Gender Health
STI screening, counselling and testing is available. Our GPs at James St are up to date and comfortable with gender related health issues or concerns.

Routine Checkups & Screening
Checkups as recommended by national guidelines are available for Newborns; 4 year old/ primary school entry; Women's Health (Paps Breast etc); Men's health (Prostate, General health); Cardiovasular; Over 75s; Drivers Licence Medicals.

Pre-employment Medical
We are experienced at providing pre-employment health checks. Prospective employees and Employers please contact reception/practice manager for further details.

Iron Infusions
At James Street Medical we are experienced at administering Iron Infusions in our fully equipped treatment room. We are happy to do these on referral from specialists and other GP's  should your condition meet the clinical criteria. Please phone our reception staff for further details and to book an appointment.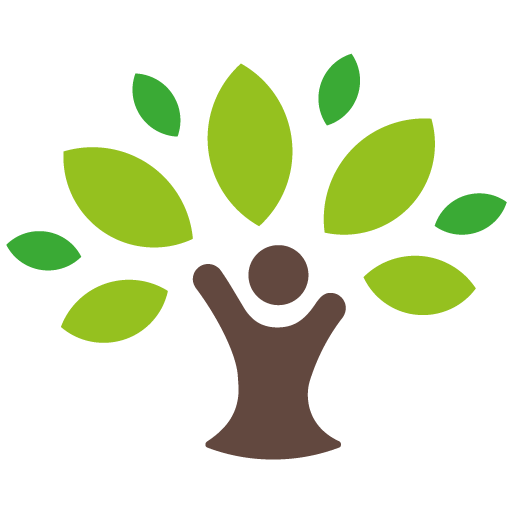 Caring for Your Health
Australian trained doctors serving New Farm, Newstead, Fortitude Valley, Kangaroo Point, Bowen Hills and Spring Hill  
Level 1, 6 James Street, Fortitude Valley QLD 4006
Parking
The surgery is located on the mezzanine floor above Priceline pharmacy, behind Place.  There is plenty of 2 hour free parking directly outside the surgery. There is also free parking at Calile Hotel with the first hour free (enter from Wandoo St and Ada Lane).
Lift access to the surgery is available.